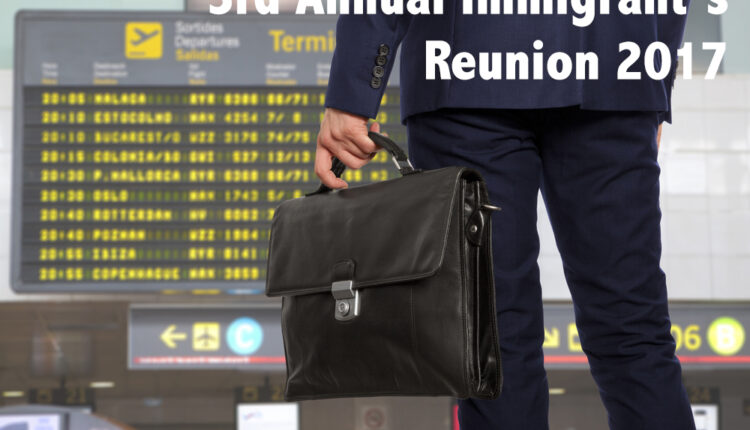 Stay tuned for the 3rd Annual Immigrant's Reunion 2017
Reading Time:
2
minutes
Dear LIBC members and Friends
On behalf of the Lebanese International Businesses Council [ LIBC ], we want to thank all who attended the 2nd Annual Immigrant's Reunion 2016 conference on August 9, 2016, at Monroe Hotel, Beirut.
For all who could not attend we encourage you to become members of the Lebanese International Business Council [ LIBC ] and attend all future activities.
In order to make next year's conference even more successful we request that you send us your feedback by replying to this email. We thank you in advance for your comments and suggestions and we assure you that each will be given consideration so that future conferences and events will be even more of a success.
We hope that you found the conferences informative and worthwhile. The primary goal of LIBC conferences is to bring together global Diaspora leaders and Lebanese officials and professionals, as well as friends and partners of Lebanon from around the world in an open dialogue, under one roof to discuss the issues facing our nation and to develop possible strategies as to how the Diaspora can become aware and more engaged in initiatives taking place in Lebanon.
The 2016 conference was honored with the presence of more than 300 people, along with the attendance of the officials: Minister of Interior Nohad Machnouk, Minister of Foreign Affairs Gebran Bassil, Minister of Tourism Michel Pharaon, and other officials, personalities, and bankers and heads of economic authorities. In the years to come and in future meetings, additional important dignitaries from Lebanon and abroad will address the attendees.
We believe that our diverse and dynamic group of speakers and panelists provided and will provide in-depth insight, as well as, actionable and practical tools of engagement models, methods and mechanisms.
We do believe that together we can achieve more and we can support our beloved country, Lebanon, at all levels.
Your presence will help to make the future events a great success and your enthusiasm and positive spirit helped make our time together both productive and fun.
We wish you all the best and hope that you continue to be engaged with the Lebanese Diaspora through the LIBC. Stay tuned for upcoming events, especially the 3rd Annual Immigrant's Reunion 2017 which will be held in August 2017, by visiting www.libc.net.
We encourage you to fill the application for admission to membership of LIBC.
Application can be reached via this link . https://www.libc.net/membership/
( Lebanon needs you to be together.)
Sincerely,
LIBC Founding President
Ned Fawaz