The LIBC is governed by a Board of Directors and its executive committee
Members of Executive Committee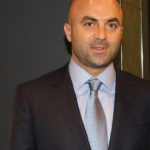 Tarek Fawaz
Vice President
Organizational Structure
Representing the best of the Lebanese business world, the Board of Directors includes the Executive Committee and selected coordinators that are appointed for a specific country or region. The latter are considered Lebanon's "business ambassadors" who can assist members abroad and promote trade between Lebanon and international markets.
Specialized Regional Committees
The LIBC works with its various representative committees situated across countries and regions in Europe, Africa, the Americas and Australia. These committees are made up of specialized individuals who work within a specific field, such as Economy and Trade, Finance, Industry and IT among others. Their task is to study the needs and opportunities of their respective fields in local markets and in Lebanon. They provide valuable assistance to the Board of Directors and to the members.