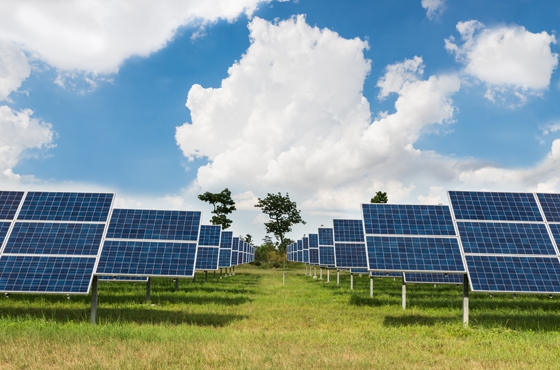 265 companies from 28 countries submit proposals for solar energy in Lebanon
Reading Time:
2
minutes
The Ministry of Energy and Water has received 265 project proposals for its invite to the private sector to develop solar farms, operate them, and sell power to Electricité du Liban (EDL).
The ministry had sought the development of 180 megawatts (MW) of solar farms in all regions. The overall proposed capacities by interested bidders reached 3,500 MW.
Pierre Khoury, Chairman of the Lebanese Center for Energy Conservation, which is processing the proposals, said: "This shows there is a lot of confidence in the ministry and in the solar generation sector as a whole."
The proposals include companies from 28 countries. But local ones are leading the way, followed by companies from Italy, Spain, France, China, and the U.S. The list also includes companies from different Arab countries, namely the UAE, Jordan, the KSA, and Egypt, as well as neighboring countries like Cyprus, Turkey, and Greece.
It will be left to investors to secure the land on which solar farms will be developed. The project proposals are distributed among the districts with 34 percent in Bekaa and Hermel, 25 percent in South and Nabatieh, 21 percent in North and Akkar, and 16 percent in Mount Lebanon.
Each area is required to host between 30 and 45 MW photovoltaic farms. The power capacity for each one will be 10-15 MW. This will lead to the establishment of at least 12 solar farms countrywide.
During the next phase, a detailed Request for Proposals (RFP) document will be shared with the 265 bidders. The RFP will include all the needed criteria, conditions, and specifications to be met by bidders. The document will also include a detailed description on the road map to be followed for the selection of the 12 sites with a targeted total reaching 180 MW.
"The conditions and criteria will be stringent because the number of applicants is very high," Khoury said.
The proposals will then be evaluated by an inter-ministerial committee and sent for approval by the Council of Ministers.
Interested local companies include Matelec, Debbas, Development h, Saifi Modern, Butec, Dyar, Phoenix Energy, MAN Enterprise, ACC, Batco, Butec, Tebna Industrial City, Danash Contracting, Trillium Group, and Unigaz.
Khoury said: "A decision has been made to launch another call for proposals in the future, as we hope that prices would also be lower."