The Immigrant's Reunion 2018 Presents
Touristic Trip to The Eco Village of Bader Hassoun – Koura, Tripoli and Byblos
August 7th, 2018, from 8.30 AM till 6 PM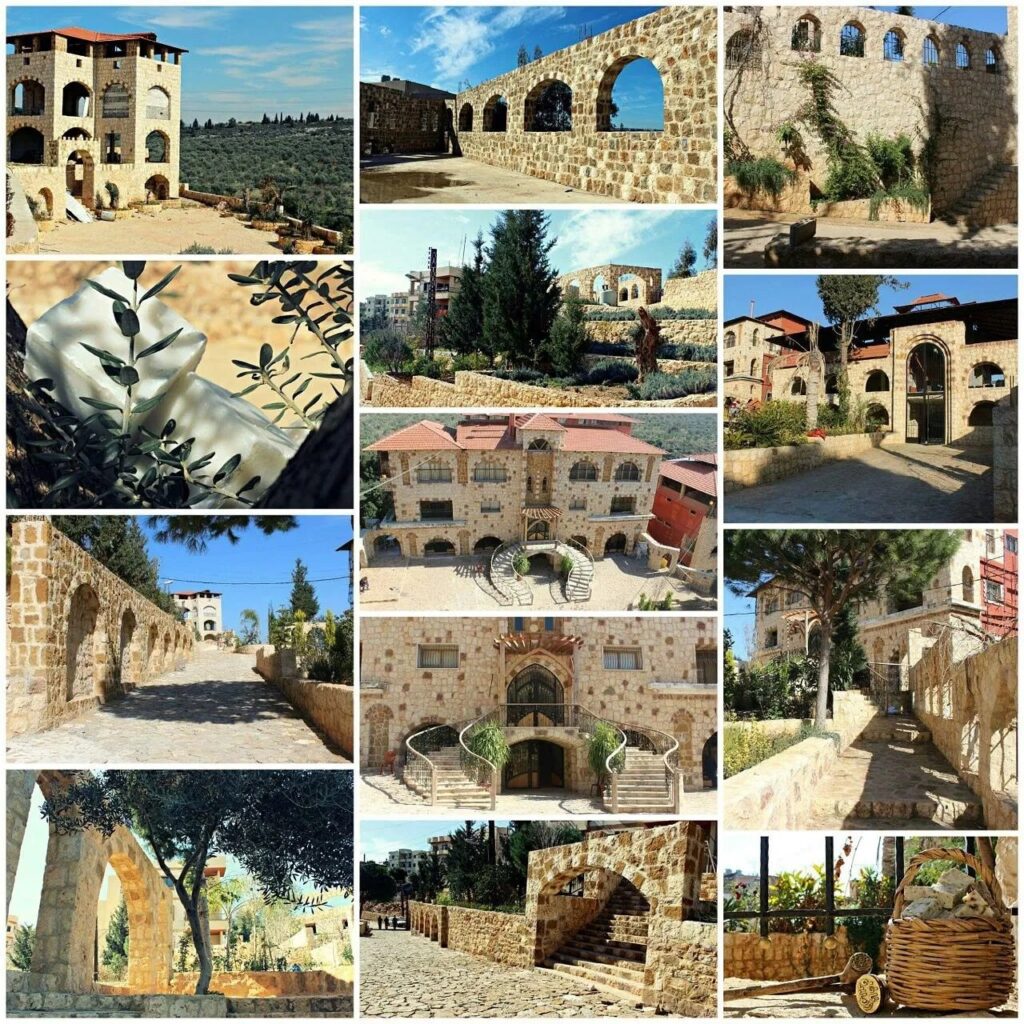 Meeting point 1:
Monroe Hotel, Beirut (Busses will be ready to pick up our guests coming from Beirut at 8:30am)
الثلاثاء 7 أب 2018
رحلة بالبولمان المكيّف إلى قرية بدر حسّون البيئية /ضهرالعين – طرابلس وإلى أسواق جبيل
8:30:00 AM
التجمع قرب فندق المونرو
9:00:00 AM
الانطلاق باتجاه طرابلس
10:00:00 AM
استراحة أفران شمسين – نهر إبراهيم
10:30:00 AM
الانطلاق باتجاه قرية بدر حسون البيئية
11:30:00 AM
جولة في قرية بدر حسون البيئة – خان الصابون – ضهر العين – طرابلس
2:00:00 PM
غداء بيئي قروي تقدمة د. بدر حسون
3:00:00 PM
الانطلاق باتجاه مدينة جبيل
4:00:00 PM
المرفاء القديم – أسواق جبيل القديمة
6:00:00 PM
العودة الى بيروت
للراغبين في المشاركة الرجاء تسجيل الاسم عند باب الدخول في فندق الفينيسيا

Khan Al Saboun Bader Hassoun
Khan Al Saboun Bader Hassoun Eco Village is a Lebanese brand established since 1480, located in North Lebanon Al- Koura. In no time Badr Hassoun found himself the standard-bearer of the craft of producing organic soaps, oils, and cosmetics. The Foundation made the headlines and became a focal point for tourism and concern with the national heritage for being both ambitious and bold;
Spend a full day in the beautiful nature along with the enjoyment Aromatherapy session as a form of alternative mediation including the use of essential oils.
Tour around the eco-village to discover the history of soap manufacture and the success story of Dr. Bader Hassoun while the guider will introduce the handmade carving soap which is made of orange blossom and olive trees. Have the chance to see the biggest soap in the world that entered Guinness book .the most expensive soap in the world made of gold, diamond, and pearls.
Special activities are added recently to our guests including the entrance to "art school of Khan al Saboun" to experience the creation of an artwork, see the "Soap Kitchen" to discover the natural and organic process of our production. Have a look at the second largest "Karka" in the world which is used to distillate the plants and herbs present in our village.
Enjoy your shopping in our museum that includes more than 1400 different kind of product made with the special Extracted oriental perfumery.
Finally, a visit to the "Diwan Al Karya Restaurant, the authentic Lebanese cuisine in which you enjoy the fresh and organic ingredients.
The Eco Village of Bader Hassoun
Prev
1 of 6
Next