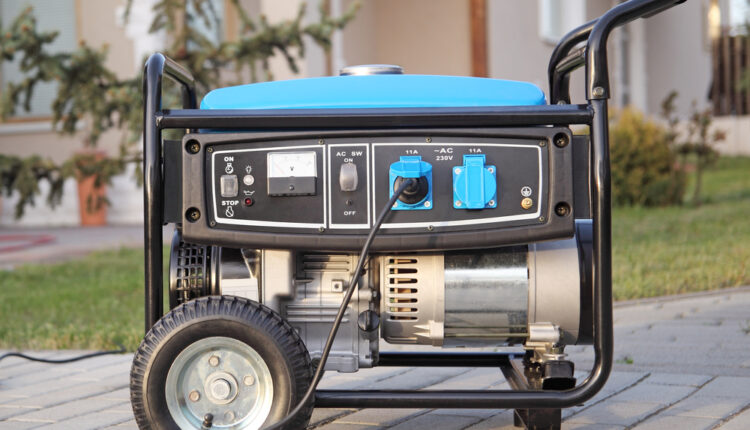 No light at end of tunnel for Lebanon's power crisis
Reading Time:
4
minutes
Four decades ago, Lebanon used to export power to its larger neighbor Syria. Now it barely generates enough electricity to keep street lamps on at night.
The situation is so bad that even people fleeing the conflict in Syria have been heard to complain.
Outages have plagued Lebanon since its own 1975-1990 civil war and the power crisis is a legacy of that conflict, with the country now shackled by paralysis in government and widely perceived corruption that has put a brake on development.
"The situation (with electricity) is not bearable for the Lebanese people anymore," said Mustafa Baalbaki, the creator of a phone app, Beirut Electricity, which tracks outages and is used by 15,000 people daily.
"Honestly, I don't care about the app itself, the app could die if the electricity problem is fixed and I would love that."
Lebanon's presidency has been vacant for more than a year in the absence of an agreement on who should take the post, and the parliament elected in 2009 has extended its own term and postponed elections until 2017 on the grounds of instability.
Public dissatisfaction has been fed by anger over rubbish being left to fester in the streets of Beirut, widely seen as another sign of the political paralysis.
Recent anti-government protests have at times turned violent over issues such as corruption and weak governance and the prime minister has threatened to resign.
There are no quick fixes to the power crisis even though public discontent over poor services has helped galvanize talk of finding solutions. One Lebanese city has given up hoping for a state solution and commissioned its own power station.
"Today, Lebanese people in all regions talk about the electricity issue, it is very much at the forefront," activist Neamat Bader al-Deen said during a protest this month.
She was speaking outside the headquarters of national utility Electricite du Liban (EDL), where residents wryly point out that only parts of its sign are illuminated at night.
The crumbling state infrastructure is in contrast to the large number of privately-funded residential developments which have risen across Beirut since the war and have gone some way to rebuilding it.
MIDDLE CLASS SQUEEZED
Electricity supply varies significantly throughout Lebanon. In the financial and political hub of Beirut, there are daily three-hour power outages while in some areas of the country mains electricity is available only a few hours a day.
The cuts leave homes and businesses reliant on more expensive, unregulated, diesel-run generators of the kind that popped up in the war and still belch fumes into the atmosphere.
Lebanese households spent on average $1,300 on electricity in 2013, two thirds on generators, in a country where the gross national income per capita is $9,800, according to the latest World Bank estimates.
"It is hitting the middle class and outside Beirut it is especially severe," said Husam Beides, a Beirut-based World Bank official who runs the regional infrastructure and development program.
Generation capacity falls more than a third short of demand and about 45 percent of what is produced is lost in the network because of illegal connections, tampering with meters or technical reasons. Experts say major investment is needed.
"We estimate that in five to six years, instead of having an average supply of 16 hours or 18 hours, it will probably go down to 12 hours" on average daily across the country, Beides said.
"It is a core economic crisis in Lebanon – what will happen in the industries, with economic development, with growth?"
The government has been spending an average of around $2 billion annually on subsidies to purchase fuel for EDL, or around 15 percent of government expenditure, Beides said. This compares with 7 percent on education and 9 percent on health.
A major overhaul of the system to get 24-hour power would take $5-6 billion based on the government's own estimates, he said, adding the state could find much of that through private sector partnerships.
"The technical solutions are all proven and tested, what is needed is the political will to make a decision," Beides said.
But political will is hard to find.
Rival political blocs blame each other for the electricity crisis and tensions have been exacerbated by the conflict in Syria, which has driven more than 1 million refugees into Lebanon and put more strain on infrastructure.
Lawmakers nearly came to blows at a meeting meant to address infrastructure issues this month.
The Ministry of Energy and Water referred Reuters' questions about the electricity sector to EDL. An EDL source said citizens had a right to demand a better supply and that the utility's problems arose from a lack of major investment in production, transmission and distribution between 1997 and 2013, complex laws and regulations dating from 1972 and staff cuts.
ONE CITY GOES LOCAL
In the eastern city of Zahle, people have given up waiting for the government to take action at a national level and have backed a local project to provide 24-hour electricity, a move that means its street lamps now shine at night.
Electricity has been available 50-60 percent of the time in Zahle in recent years, meaning residents had to pay $100-120 a month to local generators for a 5 amp supply during cuts.
The local electricity company, a rare utility concession that buys power from the national grid, decided to take action to fill the gap.
"There was a huge desire and pressure from the people, from customers who said, why are you not producing electricity instead of the generators?" said Assaad Nakad, chief executive officer of Electricite de Zahle (EDZ).
He signed a three-year contract with British company Aggreko to build and maintain a power plant providing electricity to EDZ during the cuts.
For the past eight months this has allowed 57,000 customers in Zahle and surrounding municipalities to dispense with generators and get all of their supply through EDZ. They get one bill instead of two, saving around 35-45 percent.
The plan faced resistance: some of the generator operators who lost business literally fought back.
"They shot at my transformers, at least five of them," Nakad said. "They threatened me, they threatened my family, they phoned me. I kept going. It is very important in this country to keep going right to the end – things are difficult everywhere but especially in Lebanon."
Zahle was able to go ahead because of the local concession contract dating from the 1920s and strong local backing.
Asked about repeating this elsewhere, the EDL source said the priority was an overhaul on a national level under a 15-year government plan announced in 2010 which aims to eventually provide 24-hour electricity across the country.
In Zahle, some residents are facing another kind of problem. Delighted with constant electricity and no need to ration, some have started to use more than before.
"People plugged in water heaters, air conditioners…so they felt it in the bill," said snack bar owner Joseph Richani.
He said it was normal and people would learn to adapt: "It's been more than 30 years that we didn't see 24-hour electricity."
Source: Reuters