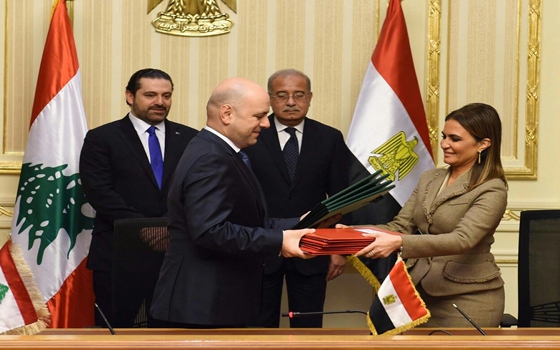 Egypt and Lebanon sign 17 agreements
Reading Time:
< 1
minute
The Egyptian-Lebanese Higher Committee signed 17 agreements to promote joint cooperation in the fields of small- and medium-sized enterprises (SMEs) and consumer protection, as well as experience exchange in several fields, Egypt's minister of international cooperation and investment, Sahar Nasr, said.
Cooperation protocols in the fields of labour, culture, industry, management, civil service, intellectual property protection, and participation in international exhibitions and tourism markets were also signed, Nasr added in a statement on Thursday.
Another agreement was signed between the Egyptian International Trade Point and the Lebanese Trade Information Center.
"It was agreed that all obstacles facing the Lebanese side in Egypt be removed, and cooperation agreements were also signed in the fields of medicine, transportation, and taxes," Nasr added.
The Egyptian-Lebanese Higher Committee was held after a seven-year halt since 2010.
Egyptian exports to Lebanese markets increased 65% in 2016, minister of trade and industry Tarek Kabil had said in a former statement.