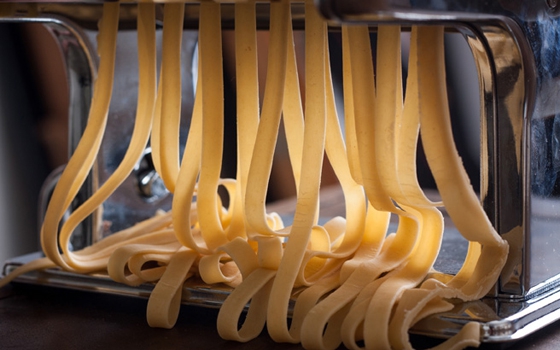 Construction of $18 million pasta factory planned in Lebanon
Reading Time:
< 1
minute
Daher Foods, manufacturer of Master potato chips, is planning to open a 15,000-square-meter pasta factory in Ferzol. Construction will be launched in mid-summer and is expected to be completed within one year. Investment in the project is $18 million.
The machines and technical knowhow will be imported from Italy.
Michel Daher, group Chairman, said that 40,000 tons of wheat will be used annually to produce 27,000 tons of pasta. This is equivalent to local pasta consumption.
The Ministry of Economy and Trade provides around a $7 million subsidy to support wheat farmers. It pays around $135 per ton. Farmers sell the wheat for $200 per ton.
Daher said that the company is ready to purchase each ton of durum wheat for $320, so the government will not be obliged to support wheat farmers anymore. But he also called for government protection of the pasta industry. He said that the ministry was interested in this approach.
The company has submitted an application to the Investment and Development Authority in Lebanon (IDAL) to benefit from its incentives.
The factory is expected to create around 200 full time jobs.
businessnews.com.lb