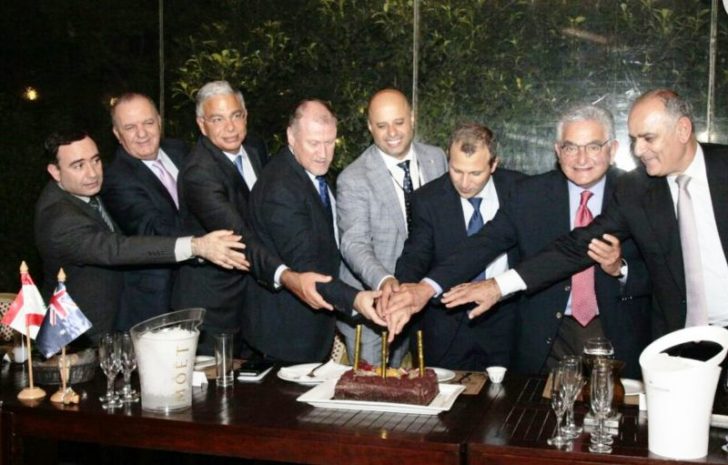 Estimated reading time:0 minutes, 53 seconds
Chairman and General Manager of Bank of Beirut Salim Sfeir held a dinner banquet in honor of the Lebanese Australian delegation visiting Lebanon to participate in the "Lebanese Diaspora Energy 2016" Conference organized by the Ministry of Foreign Affairs.
The banquet was attended by Minister of Foreign Affairs, Gebran Bassil, Ambassador of Australia, Glenn Miles, and ranking dignitaries.
Head of the Lebanese Chamber of Commerce in Melbourne, Fadi Alzouki attended the ceremony on top of a delegation that included about thirty Lebanese-Australian businessmen, in addition to members of the Lebanese Cultural Union, headed by Michel Doueihy.
Minister Bassil's word on this occasion dwelled on "Lebanon's luck to have that huge number of expatriates deployed around the world, which helps keep the country of the Cedar a messenger of civilization, love and openness."
Bassil praised the participation of Lebanese-Australians in the Lebanese Diaspora Energy Conference, wishing them "a pleasant stay in their homeland."
Ambassador Miles, for his part, commanded Lebanon and its people, especially those residents in Australia, hoping "to strengthen relations between the two countries and the two peoples."